3 tags
Review: Modern Vampires Of The City, Vampire...
I tried to hate Vampire Weekend. Like many, I found their twee/hyper-literate sensibilities a little too gratingly self-aware.  They would know of mansard roofs, kwassa-kwassa, and Oxford commas. Yet it's truly hard to absolutely fault a band for their background. So what if they had graduated from Columbia?  Certainly abstract ideas and world influenced rhythms had exploited pop music...
12 tags
Album Review: Stories Don't End, Dawes
Dawes is not a group of ingenue folksters, trying to chase the Mumford & Sons bandwagon until it inevitably crashes into the WOMP-WOMP of bullshit dub-step. Yet they too have been cast into the sepia-toned "revivalist Americana" bandwagon because— to many— music is sounds and opinions, and Dawes sounded like CSNY, The Eagles, and Jackson Browne furtively conceived love-children...
10 tags
"The Weight", Mikal Cronin, MCII
Best known for his collaborations with modern day Marc Bolanite, Ty Segall, Mikal Cronin is starting to carve a name for himself with his own homage to the music of old.  His debut 2011 LP, Mikal Cronin, was a home-spun affair, a psych-garage rock album that brought the roll back in rock.   This time around Cronin is armed with a full studio production (and major indie label Merge) on the...
7 tags
"You Take Me As I Am", Stornoway
Stornoway is a group out of Oxford, England that first made waves with their 2010 debut Beachcombers Windowsill, a folksy, idiosyncratic equivalent to the more electric Arctic Monkeys.  Their new album Tales From Terra Firma, slated for a March 19th release in the United States is not so much a stylistic change as it is a sonic evolution with absolutely stunning and daring arrangement choices...
7 tags
"Hopeful", Josh Ritter
"I've seen her around now with someone new I don't know, She likes green-eyed boys that are haloed in hope, but I know the look in his eyes and I know all the old signs, just a couple of curves before his own road unwinds." Josh Ritter just released The Beast In Its Tracks, an album that captures the period of his divorce from Dawn Landes with devastating clarity,...
29 tags
Classic Albums: Revolver, The Beatles (1966)
One….Two….Three…Four…One…Two   It was April of 1966, and like Bob Dylan sang, "The times, they are a changin'."  Dylan himself had just gone electric, The Vietnam war was expanding, and along with it, numerous counter-culture movements among the youth.  The Beatles had released their first "adult" album, Rubber Soul, barely five months...
9 tags
Band To Watch: Hiatus Kaiyote, Profiled
I'm not quite sure what first brought me to Hiatus Kiayote's Tawk Tomahawk when I first wrote about "Nakamarra" last spring but I knew on the ingenuity of that song alone that they had something special.  We're lucky to live in a world that defies a vacuum, that immense influences and cultures combine instantly in the world of information.  We may not realize it...
5 tags
Best Albums of 2012: Big Inner, Matthew E. White
Label: Spacebomb/Hometapes Released: August 21, 2012 While a lot of precious music review word counts were wasted talking about the unique weird vibes of Grimes and DIIV and whatever fill-in-the-blank electronic gobbledegook artist Pitchfork was digging at the moment, talking about atypical amalgamations of "beautiful" noise that was humanity's attempt at approximating what...
4 tags
Best Albums of 2012: Like Wind Blows Fire, Cheers...
Label: Self Released/ N/A Released: May 8th, 2012 Though their first album came out in 2008, the name Cheers Elephant isn't likely to ring many bells, despite no lack of talent or creativity. I first heard of them through exfm, which had featured Like Wind Blows Fire as one of its many handpicked albums of the week. I immediately fell in love with their seemingly radio-ready...
3 tags
Best Albums of 2012: Maraqopa, Damien Jurado
Label: Secretly Canadian Released: February 21st, 2012 Listen: Museum of Flight, Working Titles Few albums, let alone albums released this year, could boast the intimate yet grand production found on the temporal and geographical shift of Maraqopa. Though best categorized in the vein of singer-songwriter affairs, Jurado avoids the vogue of plaintive acoustic guitar backed by hushed warbles of...
5 tags
Best Albums of 2012: Nothing's Gonna Change The...
Best Album: Country Edition Justin Townes Earle, Nothing's Gonna Change The Way You Feel About Me Now Bloodshot Records Released March 27th, 2012 Perhaps a spur of motivation to take the longest album title throne from Fiona Apple (who still requires more … than a reviewer should ever include in an album title), Justin Townes Earle's latest album swept in forever ago in...
1 tag
Thirty-Two Years Ago Today: John Lennon Remembered
John Lennon (October 9th, 1940-December 8th, 1980) For his years as a member of The Beatles, and the years following his untimely death, John Lennon was unfairly labeled as a god, who only believed in the power of peace, a musician whose voice was timeless, yet constantly tied to his past.  For many, he was the one who stood up to radicalism in "Revolution", had created a world...
12 tags
"Big Love", Matthew E. White
Label: Hometapes (released August 21, 2012) Big Inner is by far one of the more intriguing debut albums to come out this year: it's equal parts experimental Beck, cynical Randy Newman, brooding The National and Big Easy celebrating Allen Toussaint.  "Big Love" grooves with a percolating bass line and a fantastic jazzy piano hook that could have found a home on a Nina Simone...
23 tags
Treat Her Fine: A Mixtape
As finals draw near and the first semester comes to a close, here's a little playlist to get you through. 1. Hank - Treat Her Right (off of Tied to the Tracks) 2. Maybe Baby (Buddy Holly Cover) - Justin Townes Earle (off of Rave On Buddy Holly) 3. Let's Go Young - Hundred Visions (off of Permanent Basement) 4. Don't Stop Loving Me Now (Floating Action Cover) - Juston Stens...
6 tags
"California", Cheers Elephant, Man Is Nature...
The eighth track off  Philadelphia based Cheers Elephant's 2011 release, Man Is Nature, "California" is an absolute stunner of a pop melody. Starting off with a bouncy jazz guitar riff, "California" bursts with the energy of Beatlesque harmonies and sly, tongue-in-cheek, lyrics that are reminiscent of Queen's "Killer Queen". A stellar track on a...
4 tags
Dr. Dog "Exit For Sale", Wild Race EP
I've been a fan of Dr. Dog ever since I first heard the Grateful Dead/Beatle harmonies of "Worst Trip" and The Band homage of "Alaska". Yes when they first started, they were a "revivalist" band, perfectly happy to ape the '60s status quo.  Things started to change around Shame, Shame when they released the biting "Take Me Into Town"...
9 tags
Selections From The Obscure: "It's All Over Now",...
Ry Cooder brought the Buena Vista Social Club, the famed celebration of old Cuban music,to fruition, but his career is more diverse and stylized in the music of Americana.  On Paradise and Lunch, arguably his best LP, he merges traditional spirituals, delta blues, soul numbers and even a Burt Bacharach tune into one big melting pot of the American songbook. It's quite a thrilling...
7 tags
Blake Mills - Curable Disease (Video)
Blake Mills "Curable Disease" from Yours Truly on Vimeo. Blake Mills is a man whose music aches with the cracks of age and heartbreak, and each song he composes is a reflection of being human.  The fact that he terms love as a "Curable Disease" is not the affectation of a cynical punk who hates Hallmark cards, but his willingness to look into our haunted psyche.  He may...
4 tags
Modern Classic Albums: Lonerism, Tame Impala...
Released: October 9th, 2012 Label: Modular/ Modular Recordings  Music at its most powerful can be poetic, or completely transformative. Poetic in the sense that it reaches deep down into the human psyche and exposes our passions, our hopes, our discontent, our heartbreak. What makes music transformative is when it shifts all that comes before it to create a new experience, a new world that...
17 tags
Homecoming: An Envisioned Soundtrack
A soldier arrives home from Afghanistan to find his lost high school love. Problem is she's marrying another man, old ghosts of the past linger the town, it's the perpetual misty fall/winter of New England. Hearts will be mended, hearts will be broken. The envisioned soundtrack. 1. Friends Like Those - Robert Ellis - from Photographs 2. S'posin - Fats Waller - from The Joint...
7 tags
Insta-Review: I Am Home, The New Complainers...
Insta-Reviews are generally shorter reactions to new album releases that still deserve to be heard If you were to pass Jon Palmer, The New Complainers frontman, on the street in the city he might just strike you as an ordinary guy, the city folk who fill the rank and file of student youth that are looking for work. Thing is, Jon Palmer is the strident lead singer of a great Boston rock band,...
9 tags
Review: Lonesome Dreams, Lord Huron (2012)
Lord Huron is a band that is heavy on locations, and the emotions that go along with them.  Their first effort, Into The Sun, was an EP that evoked the tropical setting of some far away island, a modern day Robinson Crusoe content to explore the splendor of the wild.  It was in the truest sense an independent effort; Ben Schneider (Lord Huron's namesake) composed, arranged, and played the...
4 tags
Review: Life's A Gas, The Tins, (2012)
I first heard of The Tins when I came across "Backbone", a joyful concoction of Weezer's stadium rock of the 1990's and popcraft of the 1980's. I was immediately hooked and un-sated by their only release, The Tins EP , and I wanted more. All the while, The Tins maintained a personal relationship with their fan-base, announcing a Kickstarter campaign to finance their...
6 tags
Eric Earley of Blitzen Trapper Covers The Band's...
Granted, I've never heard of the good old Deschutes River Brewery, but I like the concept of having artists cover river related songs by a river, it's a perfect fit for all of the indie live music video companies that are around nowadays, and plus who doesn't want to see Eric Earley of Blitzen Trapper cover a classic by The Band?
6 tags
3 tags
3 tags
A Forgotten, But Important Lesson from Billie Joe...
I'm not a Green Day fan. I've seen them once in concert, a byproduct of being invited along to a friend's birthday but I've never cherished their songs, never bought a Green Day CD, never lauded American Idiot as anything more than bringing angst with complacency and the United States to a larger audience (One that was largely squandered, if the Broadway adaptation is...
3 tags
Mumford And Sons - Babel | album reviews |... →
I couldn't have put it any more succinctly than this guy. Thank God I'm not the only one
24 tags
Doin' It Right In The Land of 1000 Dances, A...
Art of the Song presents Doin' It Right In The Land of 1000 Dances, a free mix for your downloading pleasure! Perfectly calibrated to get those hips shakin' and feet tappin', play this on your speakers and get ready to dance the night away!  If you're feeling lucky, just click the picture for the download, or wait til after the tracklisting to click the link below. ...
3 tags
5 tags
Classic Album Series: I'm Still In Love With You,...
Al Green has become almost as cliche as a Barry White song, play anything by him and it's just love-making music, damn good love-making music, but I think people rarely venture beyond the first few words of an Al Green song before it becomes background mood music, and it's a damn shame. Sure "Tired of Being Alone" and "Let's Stay Together" will go down in...
3 tags
5 tags
5 tags
Watch
The official music video for Lord Huron's "Time To Run" in spectacular Spaghetti-Western Technicolor glory More here via NPR
4 tags
New Classics: Looking Back On Big Echo by The...
Of the many albums that have come out in my years as a music blogger, there are a choice few that really stand out as excellent albums and one of my favorites, the one that I will start with, is Big Echo by The Morning Benders. It's strange to realize that the album, or LP (whichever suits your preference) has once again taken a back seat to the single.  Thanks to the internet's ability to...
18 tags
New Classics: Sad Songs For Dirty Lovers by The...
Love being a losing game was a big theme back in 2003, the year of Beck's Sea Change and its equal partner in romantic shame, Sad Songs For Dirty Lovers. So why did one become instantly lauded as one of the greatest albums of all time (Sea Change) and one fall through the cracks (Sad Songs For Dirty Lovers)?  The simple answer would be name recognition, with Beck holding the obvious...
3 tags
Classic Albums: The Wild, The Innocent, and The E...
I saw rock 'n' roll's future—and its name is Bruce Springsteen On August 25th, 1975, Bruce Springsteen's musical career changed forever. Born to Run was a triumph of encapsulating the motifs of the American Dream, the hope of the future versus the world weary reality, the desire to make something out of nothing and never look back, audiences took to it immediately and a...
3 tags
McCartney; In Which One Beatle Became One Man,...
The heart can be a horrible thing. Horrible in that it dissuades logic and reason and throws irrationality to the fore, and in 1970, the weaker strains of the heart were all The Beatles had left. THE END OF LEGENDS The narrative for the eventual Beatle break-up has two well-trodden beginnings: the death of Brian Epstein and the emergence of Yoko Ono — with neither one placing blame on The...
4 tags
Classic Album Series: Ram, Paul McCartney (1971)
While it is common fact that Paul McCartney officially called the Beatles quits in the spring of 1970, most people don't realize the immense struggle it put McCartney through.  While Lennon, Harrison, and Starr went on with solo careers with the vigor of free men, it was McCartney who seemed to suffer.  This struggle was rampant through his songwriting of the time; usually a songwriter who...
2 tags
5 tags
4 tags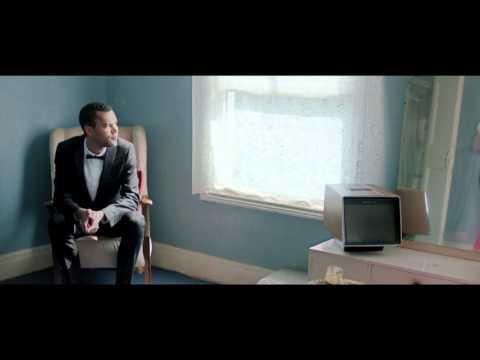 3 tags
22 tags
Summer Gems Part II: An End of Summer Compilation
To commiserate/celebrate the end of summer, here's your friend Summer Gems Part II. Tracklisting: 1. You Turn Clear In The Sun - Telekinesis 2. Hypnotic Winter - JEFF the Brotherhood 3. Before The Dive - St. Lucia  4. Henrietta - Yeasayer 5. Falling Out - Body Language 6. The Look - Metronomy 7. Waiting On A Friend - The Rolling Stones 8. Just My Imagination - The Temptations 9. I Want To...
5 tags
5 tags
6 tags
5 tags
21 tags